2019 Ford F-150
XLT 300A - 2.7L ECOBOOST ENGINE
Stock # ZJ37330 |
In Stock
Exterior Colour: Stone Grey
Interior Colour: Not Specified
Body Style: Extended Cab Pickup - Standard Bed
Drivetrain: 4x4
Transmission: Automatic
Engine: V6 Cylinder Engine
Mileage: 96,067KM
Vin: 1FTEX1EPXKKD37330
Condition: Used
Vehicle Type: 4Wd Standard Pickup Trucks
Location: Downey Saint John
Exterior Colour: Stone Grey
Interior Colour: Not Specified
Body Style: Extended Cab Pickup - Standard Bed
Drivetrain: 4x4
Transmission: Automatic
Engine: V6 Cylinder Engine
Mileage: 96,067KM
Vin: 1FTEX1EPXKKD37330
Condition: Used
Vehicle Type: 4Wd Standard Pickup Trucks
TAKE A LOOK AT THIS 2019 FORD F-150 XLT! THIS STONE GREY TRUCK COMES TO YOU EQUIPPED WITH A 4X4 SYSTEM, CRUISE CONTROL, REVERSE CAMERA SYSTEM, HEAVY DUTY SHOCKS, PASSIVE ANTI-THEFT SYSTEM, ROLL STABILITY CONTROL, AND LOTS MORE TO CHECK OUT!
COME ON DOWN TO DOWNEY FORD SAINT JOHN AND MEET OUR AMAZING TEAM FOR THE BEST DEALS IN THE MARITIMES!
Why buy from Downey Ford? GREAT QUESTION!! Here's why: • Market Value Pricing provides the most competitive prices on all our pre-owned vehicles, all the time! • Downey Ford is the largest volume Ford dealership in the Maritimes. • Every Pre-Owned Vehicle comes with • New Wipers • New In Cabin Filter • New Engine Air filter • Plus Plus Plus • Reconditioning our pre-owned inventory is a source of pride for us! A basic motor vehicle inspection and a quick wash just isn't good enough for our customers. We complete an extremely thorough process both mechanically and cosmetically before it passes our standard. Here's just some of what we do: • Mechanical inspection that covers 100 +++ components including: • Engine • Electrical System • Suspension • Transmission • Brakes • Frame • Regular maintenance servicing • Plus Plus Plus • Our cosmetic reconditioning is elite: • Shampooing of Carpet • Acid Wash of Rims • Dressing of Tires • Engine Detail • Multi-stage polish • Plus Plus Plus • Here are some other extras we are happy to offer at no charge to you: • Vehicle History Report • Accident / Damage Report • Stolen Vehicle Report • Lien Search Report • Credit Report Review and Counseling • Free Trade-In Appraisals • Relaxed Low Pressure Sales Experience • Finance Pre-Approval Service • Service • Departments covering ALL of Southern New Brunswick • Delivery Services to all of Canada • Multiple Chartered Bank Financing Sources • Multiple Vehicle Protection Products available • Multiple Loan Protection Products available • Pet-Friendly Facility - Feel free to bring Bingo with you! We want to EARN your business and hope to speak with you soon.

Brake Assist
Driver Air Bag
Front Head Air Bag
Front Side Air Bag
Integrated Turn Signal Mirrors
Passenger Air Bag
Passenger Air Bag Sensor
Rear Head Air Bag
Stability Control
Tow Hooks
Traction Control
A/C
AM/FM Stereo
Adjustable Steering Wheel
Auxiliary Audio Input
Back-Up Camera
Heated Mirrors
Immobilizer
Intermittent Wipers
Passenger Vanity Mirror
Power Mirror(s)
Variable Speed Intermittent Wipers
4-Wheel Disc Brakes
ABS
Power Steering
Tire Pressure Monitor
6-Speed A/T
A/T
Four Wheel Drive
Gasoline Fuel
Transmission w/Dual Shift Mode
Turbocharged
V6 Cylinder Engine
Pass-Through Rear Seat
Rear Bench Seat
Similar Vehicles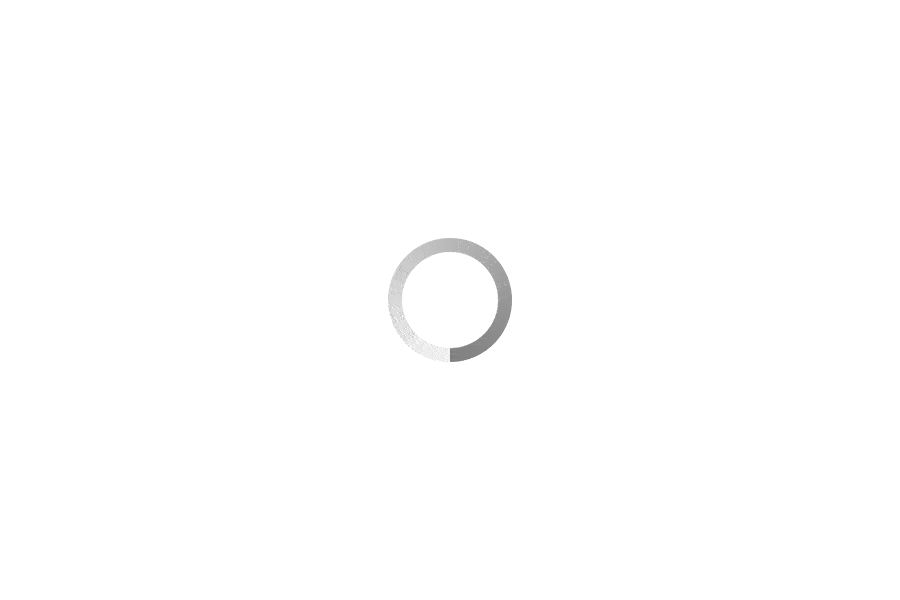 {{vehicle.year}} {{vehicle.make}} {{vehicle.model}}
{{vehicle.trim}} {{vehicle.trimdescription}}
Stock #: {{vehicle.stocknumber}}
Incoming: In Stock: {{$t(vehicle.condition.toLowerCase())}}
Engine:

{{vehicle.engine}}

Transmission:

{{vehicle.transmission}}

Drivetrain:

{{vehicle.drivetrain}}

Exterior:

{{vehicle.exteriorcolor}}

Mileage:

{{vehicle.mileage}} Km.

Location:

{{vehicle.location}}
MSRP:
{{vehicle.saleprice | moneyFormat(lang)}}
Sale Price:
{{vehicle.saleprice | moneyFormat(lang)}}
{{vehicle.price | moneyFormat(lang)}}
+TAX & LIC
Total discounts
{{discount | moneyFormat(lang)}}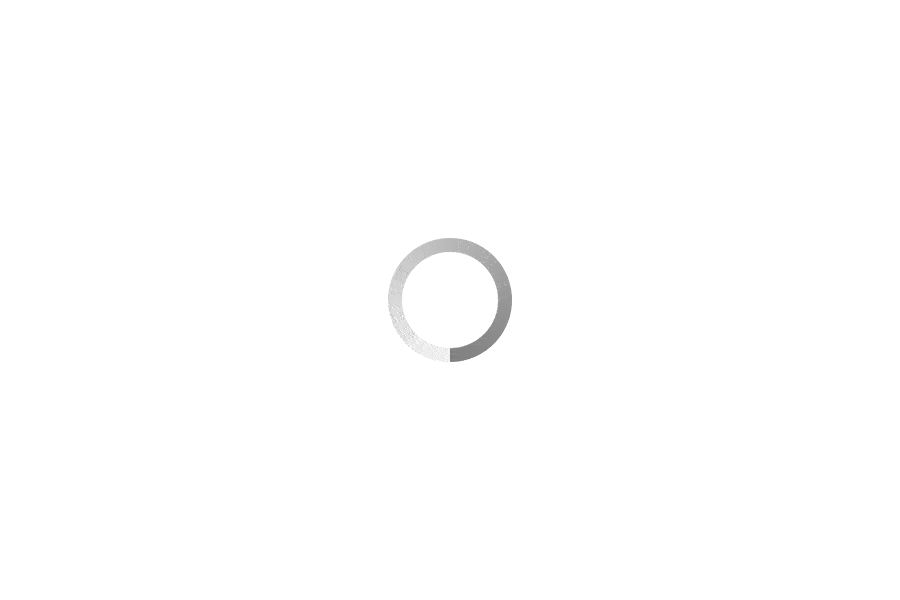 {{vehicle.year}} {{vehicle.make}} {{vehicle.model}}
{{vehicle.trim}} {{vehicle.trimdescription}}
Stock #: {{vehicle.stocknumber}}
Incoming: In Stock: {{$t(vehicle.condition.toLowerCase())}}
Engine:

{{vehicle.engine}}

Transmission:

{{vehicle.transmission}}

Drivetrain:

{{vehicle.drivetrain}}

Exterior:

{{vehicle.exteriorcolor}}

Mileage:

{{vehicle.mileage}} Km.

Location:

{{vehicle.location}}
MSRP:
{{vehicle.saleprice | moneyFormat(lang)}}
Sale Price:
{{vehicle.saleprice | moneyFormat(lang)}}
{{vehicle.price | moneyFormat(lang)}}
+TAX & LIC
Total discounts
{{discount | moneyFormat(lang)}}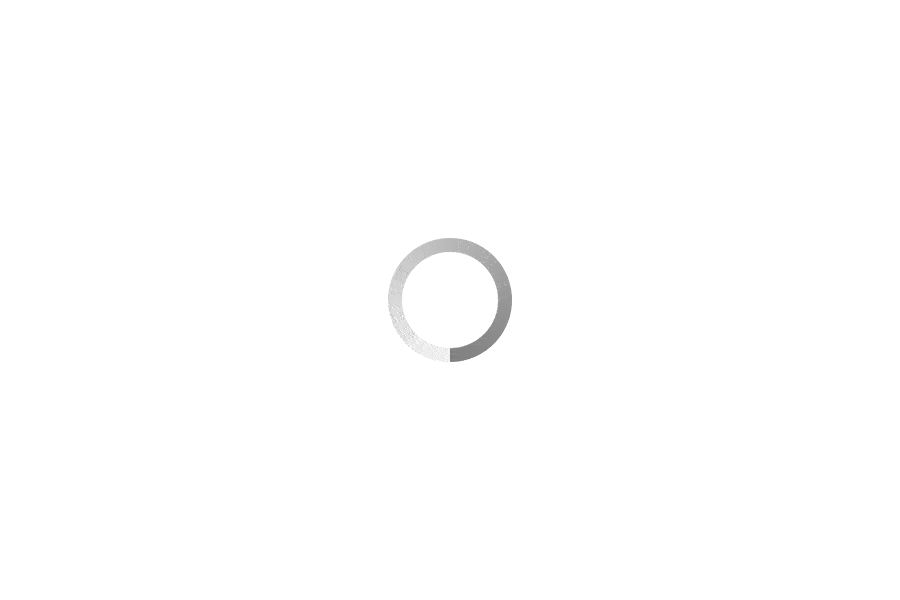 {{vehicle.year}} {{vehicle.make}} {{vehicle.model}}
{{vehicle.trim}} {{vehicle.trimdescription}}
Stock #: {{vehicle.stocknumber}}
Incoming: In Stock: {{$t(vehicle.condition.toLowerCase())}}
Engine:

{{vehicle.engine}}

Transmission:

{{vehicle.transmission}}

Drivetrain:

{{vehicle.drivetrain}}

Exterior:

{{vehicle.exteriorcolor}}

Mileage:

{{vehicle.mileage}} Km.

Location:

{{vehicle.location}}
MSRP:
{{vehicle.saleprice | moneyFormat(lang)}}
Sale Price:
{{vehicle.saleprice | moneyFormat(lang)}}
{{vehicle.price | moneyFormat(lang)}}
+TAX & LIC
Total discounts
{{discount | moneyFormat(lang)}}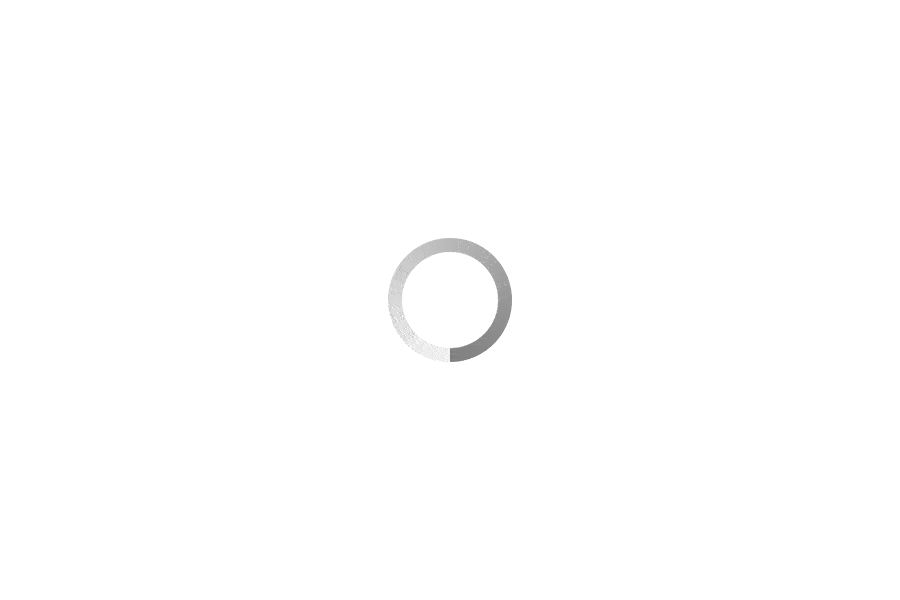 {{vehicle.year}} {{vehicle.make}} {{vehicle.model}}
{{vehicle.trim}} {{vehicle.trimdescription}}
Stock #: {{vehicle.stocknumber}}
Incoming: In Stock: {{$t(vehicle.condition.toLowerCase())}}
Engine:

{{vehicle.engine}}

Transmission:

{{vehicle.transmission}}

Drivetrain:

{{vehicle.drivetrain}}

Exterior:

{{vehicle.exteriorcolor}}

Mileage:

{{vehicle.mileage}} Km.

Location:

{{vehicle.location}}
MSRP:
{{vehicle.saleprice | moneyFormat(lang)}}
Sale Price:
{{vehicle.saleprice | moneyFormat(lang)}}
{{vehicle.price | moneyFormat(lang)}}
+TAX & LIC
Total discounts
{{discount | moneyFormat(lang)}}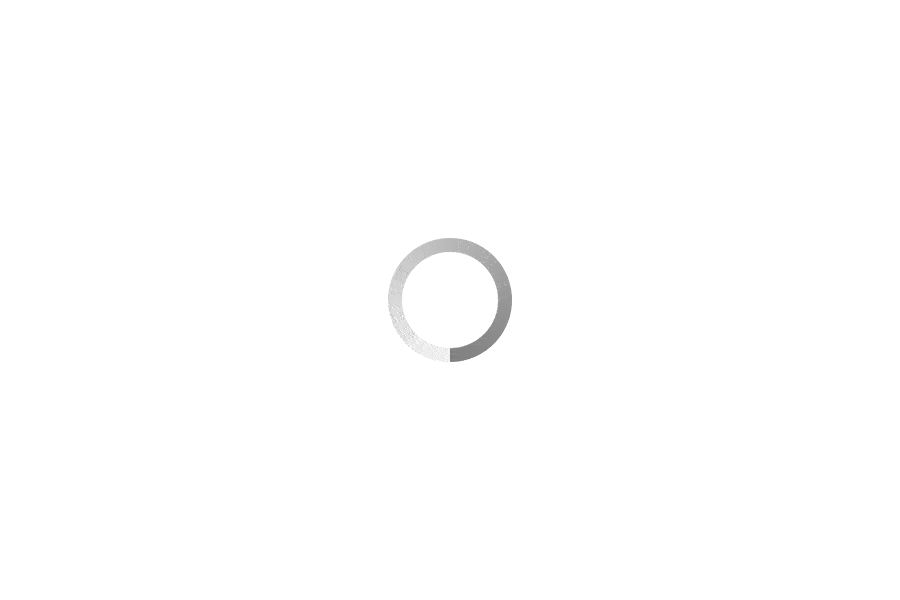 {{vehicle.year}} {{vehicle.make}} {{vehicle.model}}
{{vehicle.trim}} {{vehicle.trimdescription}}
Stock #: {{vehicle.stocknumber}}
Incoming: In Stock: {{$t(vehicle.condition.toLowerCase())}}
Engine:

{{vehicle.engine}}

Transmission:

{{vehicle.transmission}}

Drivetrain:

{{vehicle.drivetrain}}

Exterior:

{{vehicle.exteriorcolor}}

Mileage:

{{vehicle.mileage}} Km.

Location:

{{vehicle.location}}
MSRP:
{{vehicle.saleprice | moneyFormat(lang)}}
Sale Price:
{{vehicle.saleprice | moneyFormat(lang)}}
{{vehicle.price | moneyFormat(lang)}}
+TAX & LIC
Total discounts
{{discount | moneyFormat(lang)}}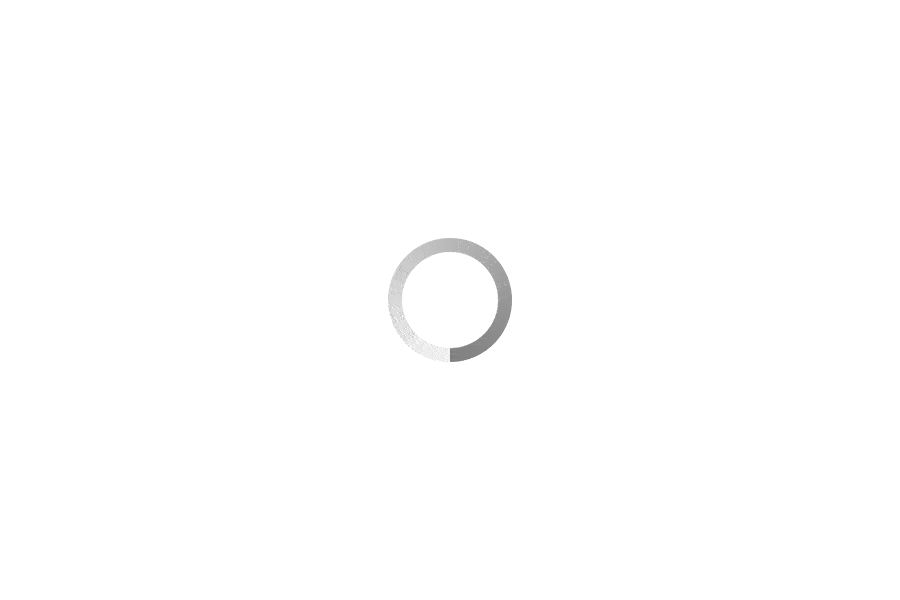 {{vehicle.year}} {{vehicle.make}} {{vehicle.model}}
{{vehicle.trim}} {{vehicle.trimdescription}}
Stock #: {{vehicle.stocknumber}}
Incoming: In Stock: {{$t(vehicle.condition.toLowerCase())}}
Engine:

{{vehicle.engine}}

Transmission:

{{vehicle.transmission}}

Drivetrain:

{{vehicle.drivetrain}}

Exterior:

{{vehicle.exteriorcolor}}

Mileage:

{{vehicle.mileage}} Km.

Location:

{{vehicle.location}}
MSRP:
{{vehicle.saleprice | moneyFormat(lang)}}
Sale Price:
{{vehicle.saleprice | moneyFormat(lang)}}
{{vehicle.price | moneyFormat(lang)}}
+TAX & LIC
Total discounts
{{discount | moneyFormat(lang)}}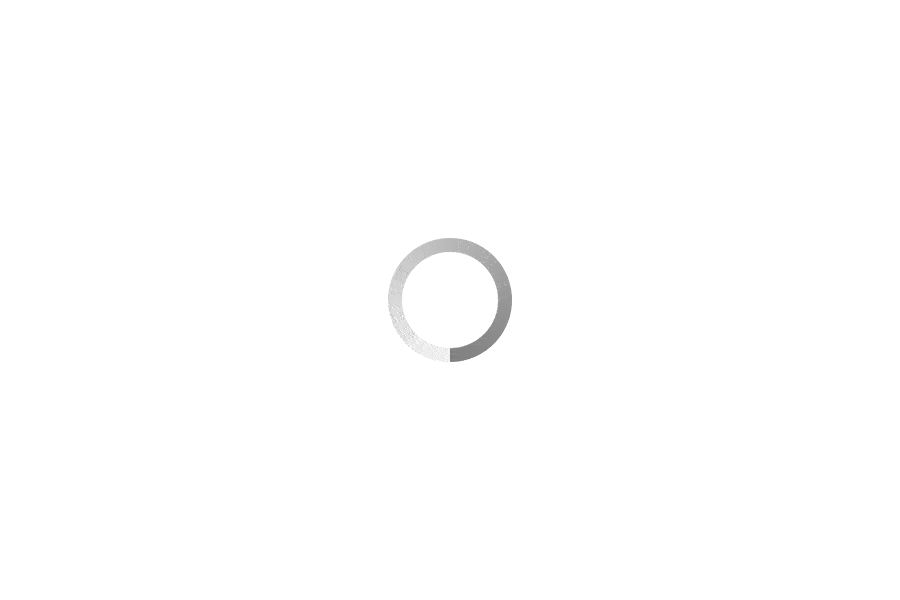 {{vehicle.year}} {{vehicle.make}} {{vehicle.model}}
{{vehicle.trim}} {{vehicle.trimdescription}}
Stock #: {{vehicle.stocknumber}}
Incoming: In Stock: {{$t(vehicle.condition.toLowerCase())}}
Engine:

{{vehicle.engine}}

Transmission:

{{vehicle.transmission}}

Drivetrain:

{{vehicle.drivetrain}}

Exterior:

{{vehicle.exteriorcolor}}

Mileage:

{{vehicle.mileage}} Km.

Location:

{{vehicle.location}}
MSRP:
{{vehicle.saleprice | moneyFormat(lang)}}
Sale Price:
{{vehicle.saleprice | moneyFormat(lang)}}
{{vehicle.price | moneyFormat(lang)}}
+TAX & LIC
Total discounts
{{discount | moneyFormat(lang)}}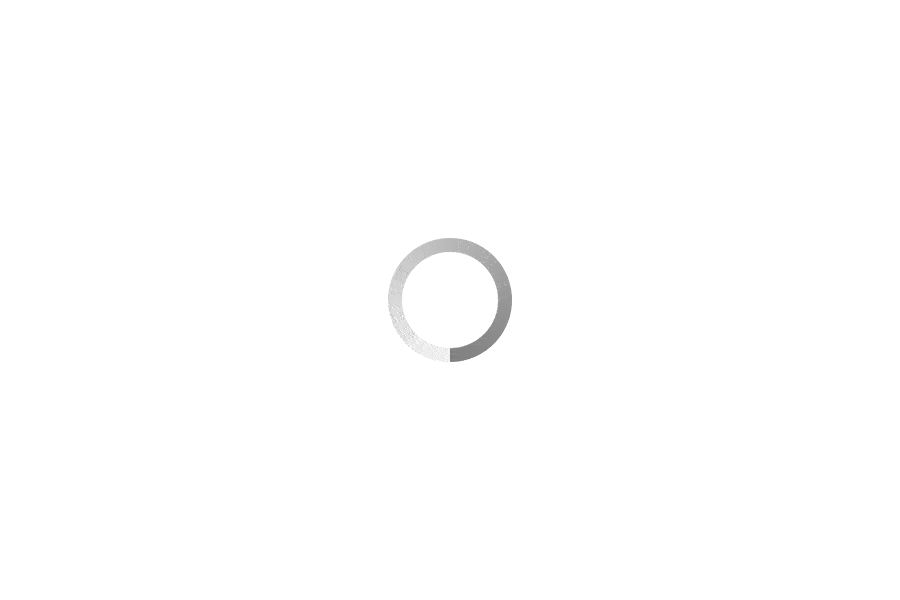 {{vehicle.year}} {{vehicle.make}} {{vehicle.model}}
{{vehicle.trim}} {{vehicle.trimdescription}}
Stock #: {{vehicle.stocknumber}}
Incoming: In Stock: {{$t(vehicle.condition.toLowerCase())}}
Engine:

{{vehicle.engine}}

Transmission:

{{vehicle.transmission}}

Drivetrain:

{{vehicle.drivetrain}}

Exterior:

{{vehicle.exteriorcolor}}

Mileage:

{{vehicle.mileage}} Km.

Location:

{{vehicle.location}}
MSRP:
{{vehicle.saleprice | moneyFormat(lang)}}
Sale Price:
{{vehicle.saleprice | moneyFormat(lang)}}
{{vehicle.price | moneyFormat(lang)}}
+TAX & LIC
Total discounts
{{discount | moneyFormat(lang)}}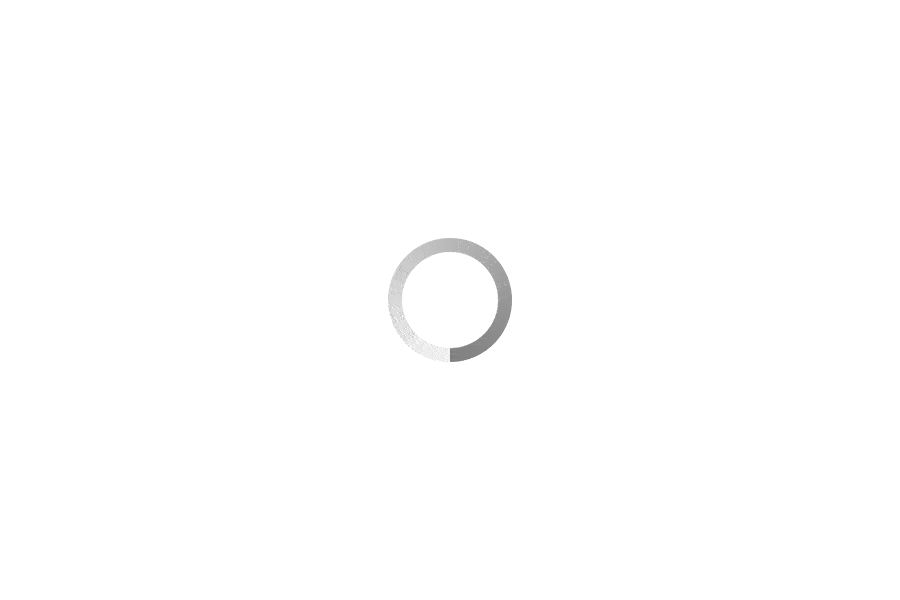 {{vehicle.year}} {{vehicle.make}} {{vehicle.model}}
{{vehicle.trim}} {{vehicle.trimdescription}}
Stock #: {{vehicle.stocknumber}}
Incoming: In Stock: {{$t(vehicle.condition.toLowerCase())}}
Engine:

{{vehicle.engine}}

Transmission:

{{vehicle.transmission}}

Drivetrain:

{{vehicle.drivetrain}}

Exterior:

{{vehicle.exteriorcolor}}

Mileage:

{{vehicle.mileage}} Km.

Location:

{{vehicle.location}}
MSRP:
{{vehicle.saleprice | moneyFormat(lang)}}
Sale Price:
{{vehicle.saleprice | moneyFormat(lang)}}
{{vehicle.price | moneyFormat(lang)}}
+TAX & LIC
Total discounts
{{discount | moneyFormat(lang)}}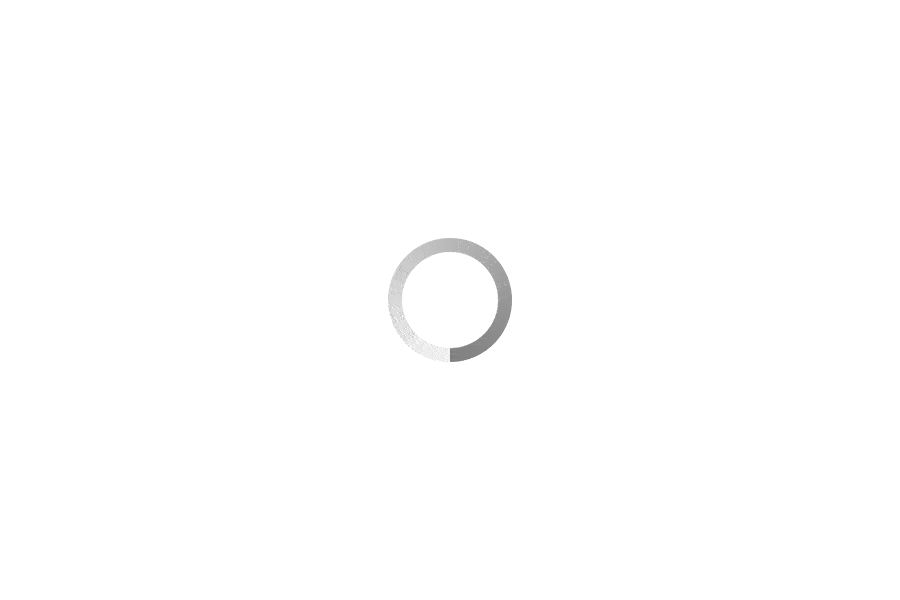 {{vehicle.year}} {{vehicle.make}} {{vehicle.model}}
{{vehicle.trim}} {{vehicle.trimdescription}}
Stock #: {{vehicle.stocknumber}}
Incoming: In Stock: {{$t(vehicle.condition.toLowerCase())}}
Engine:

{{vehicle.engine}}

Transmission:

{{vehicle.transmission}}

Drivetrain:

{{vehicle.drivetrain}}

Exterior:

{{vehicle.exteriorcolor}}

Mileage:

{{vehicle.mileage}} Km.

Location:

{{vehicle.location}}
MSRP:
{{vehicle.saleprice | moneyFormat(lang)}}
Sale Price:
{{vehicle.saleprice | moneyFormat(lang)}}
{{vehicle.price | moneyFormat(lang)}}
+TAX & LIC
Total discounts
{{discount | moneyFormat(lang)}}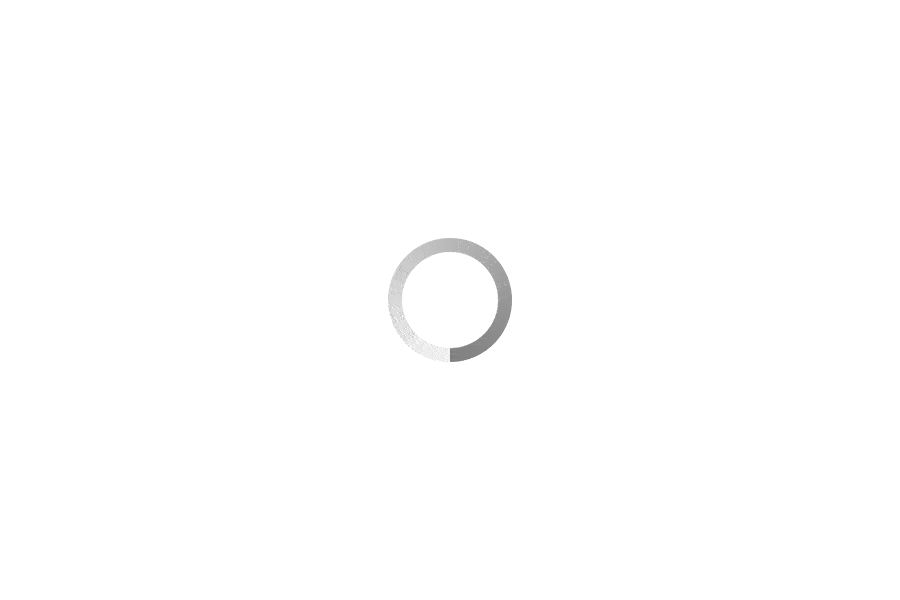 {{vehicle.year}} {{vehicle.make}} {{vehicle.model}}
{{vehicle.trim}} {{vehicle.trimdescription}}
Stock #: {{vehicle.stocknumber}}
Incoming: In Stock: {{$t(vehicle.condition.toLowerCase())}}
Engine:

{{vehicle.engine}}

Transmission:

{{vehicle.transmission}}

Drivetrain:

{{vehicle.drivetrain}}

Exterior:

{{vehicle.exteriorcolor}}

Mileage:

{{vehicle.mileage}} Km.

Location:

{{vehicle.location}}
MSRP:
{{vehicle.saleprice | moneyFormat(lang)}}
Sale Price:
{{vehicle.saleprice | moneyFormat(lang)}}
{{vehicle.price | moneyFormat(lang)}}
+TAX & LIC
Total discounts
{{discount | moneyFormat(lang)}}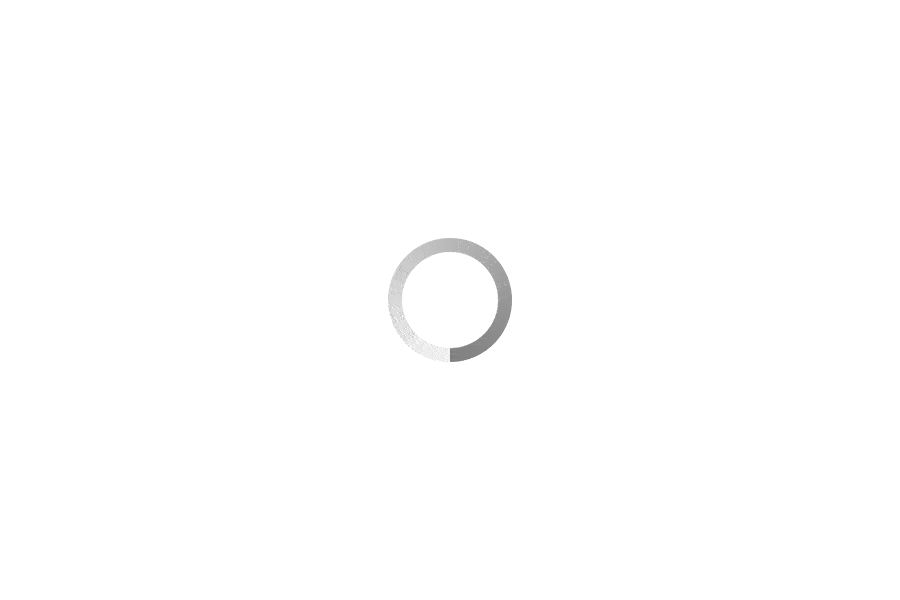 {{vehicle.year}} {{vehicle.make}} {{vehicle.model}}
{{vehicle.trim}} {{vehicle.trimdescription}}
Stock #: {{vehicle.stocknumber}}
Incoming: In Stock: {{$t(vehicle.condition.toLowerCase())}}
Engine:

{{vehicle.engine}}

Transmission:

{{vehicle.transmission}}

Drivetrain:

{{vehicle.drivetrain}}

Exterior:

{{vehicle.exteriorcolor}}

Mileage:

{{vehicle.mileage}} Km.

Location:

{{vehicle.location}}
MSRP:
{{vehicle.saleprice | moneyFormat(lang)}}
Sale Price:
{{vehicle.saleprice | moneyFormat(lang)}}
{{vehicle.price | moneyFormat(lang)}}
+TAX & LIC
Total discounts
{{discount | moneyFormat(lang)}}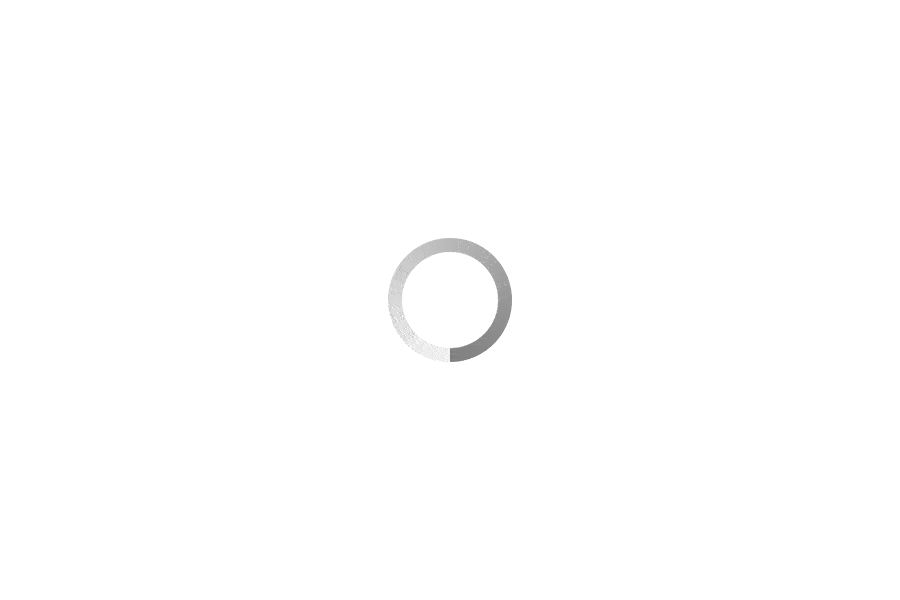 {{vehicle.year}} {{vehicle.make}} {{vehicle.model}}
{{vehicle.trim}} {{vehicle.trimdescription}}
Stock #: {{vehicle.stocknumber}}
Incoming: In Stock: {{$t(vehicle.condition.toLowerCase())}}
Engine:

{{vehicle.engine}}

Transmission:

{{vehicle.transmission}}

Drivetrain:

{{vehicle.drivetrain}}

Exterior:

{{vehicle.exteriorcolor}}

Mileage:

{{vehicle.mileage}} Km.

Location:

{{vehicle.location}}
MSRP:
{{vehicle.saleprice | moneyFormat(lang)}}
Sale Price:
{{vehicle.saleprice | moneyFormat(lang)}}
{{vehicle.price | moneyFormat(lang)}}
+TAX & LIC
Total discounts
{{discount | moneyFormat(lang)}}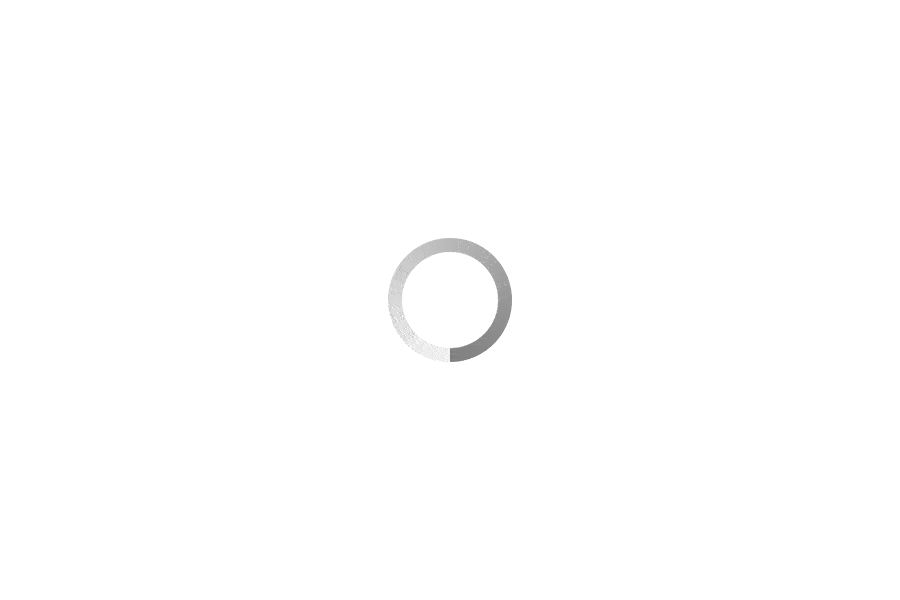 {{vehicle.year}} {{vehicle.make}} {{vehicle.model}}
{{vehicle.trim}} {{vehicle.trimdescription}}
Stock #: {{vehicle.stocknumber}}
Incoming: In Stock: {{$t(vehicle.condition.toLowerCase())}}
Engine:

{{vehicle.engine}}

Transmission:

{{vehicle.transmission}}

Drivetrain:

{{vehicle.drivetrain}}

Exterior:

{{vehicle.exteriorcolor}}

Mileage:

{{vehicle.mileage}} Km.

Location:

{{vehicle.location}}
MSRP:
{{vehicle.saleprice | moneyFormat(lang)}}
Sale Price:
{{vehicle.saleprice | moneyFormat(lang)}}
{{vehicle.price | moneyFormat(lang)}}
+TAX & LIC
Total discounts
{{discount | moneyFormat(lang)}}