Commercial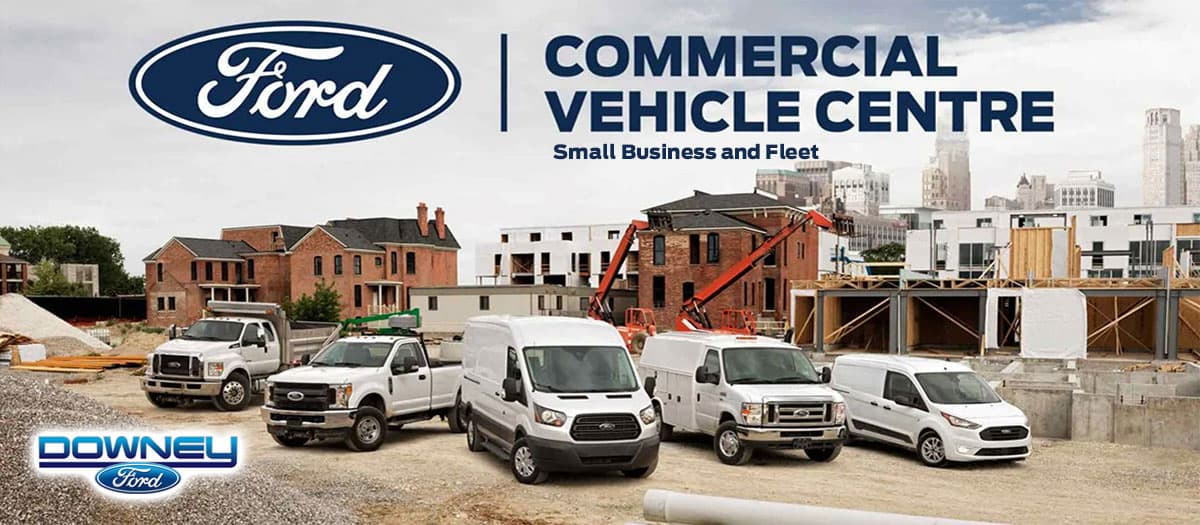 Commercial Vehicle Centre
Welcome to Downey Ford's Commercial Department. We are a Commercial Vehicle Centre and specialize in servicing all the automotive needs for you and your business. We are located at 35 Consumers Drive within our Downey Ford St. Stephen dealership
We can meet any business need (including licensing and registration) – ANYWHERE IN CANADA. We also offer Ford Credit Commercial Lease, Commercial Ford Warranty and Commercial Ford Maintenance Plans (30% savings vs. walk-in rate).
We're also Commercial Upfitting Experts. We can help you get the right equipment for you and your business AND save you up to $3,500! Please contact us with any questions you might have.

Ford Credit Commercial Lease
No restriction lease options with variable terms and residuals
12 – 60 months
1- 60% residuals
Not kilometer based
No wear and tear deductions
New and used vehicles
All makes and models
Include
Warranty
Maintenance
Up-fits
Transportation
Commercial Upfitting Experts.
Let us help you get the right equipment for your business and save up to $3500
Plows, sanders, spreaders
Racks, bins, partitions, (steel + aluminum)
Refer units
Cranes, cherry pickers, booms
Dumps + landscape bodies
Freight bodies
Service bodies
Stake bodies
Any Question?